At a timing location, we usually have to build a local network.
This network has many purposes:
access Internet

from our main laptop.

access our boxes or decoders

from our main laptop.

give access to the G-Live

seated on our main laptop.
One pitfall to avoid is using 2 different lan on the main laptop as it would confuse the G-Live.
The good practice to achieve that is using a 3G/4G Gateway connected to your local network so every devices can connect to a central hub and get Internet Access. Every device is working with the same network address range like 192.168.1.x e.g..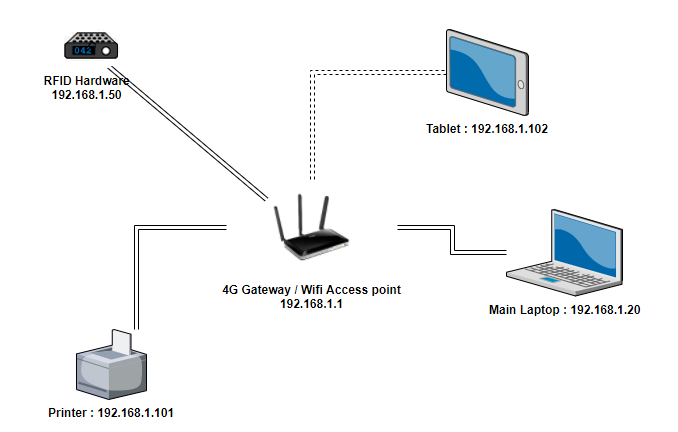 For our own timing we use this 4G Gateway from D-link. But it is not the only device that can do the job.
The good points about this one:
 There are 4 lan ports so you can connect your laptop directly and the RFID hardware with ethernet cables.
 You can insert a sim card to get an internet connexion for your network.
 It has also a wifi access point so you can connect a tablet for the commentator to display G-Live.