Bringing the power of a desktop application and the flexibily of the cloud in the same tool : that is what we strive to do with Wiclax.
Today, after great feedback from our beta testers, we are pleased to offer you a new feature : the ability to enter new competitors from a web browser, wherever you are, as long as you have internet access.
This feature is also extended to the entry of DNF.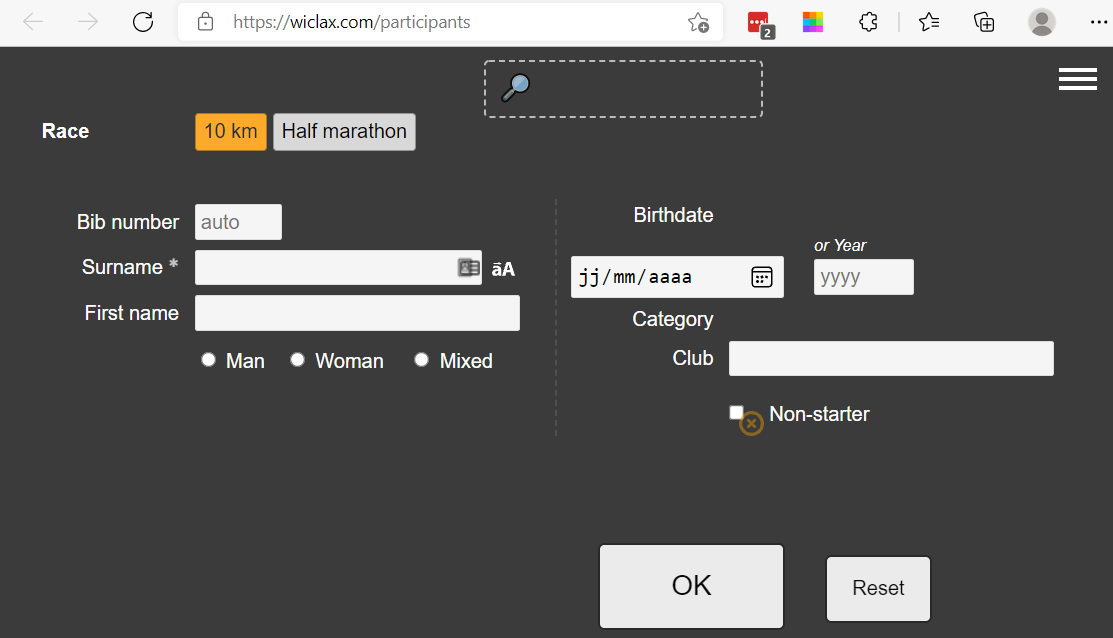 Note that the purpose of this feature is to allow entries to be made from several sites before the start of the race. The ambition is not to make it an online registration system.
How to set up the entry of competitors through the cloud ?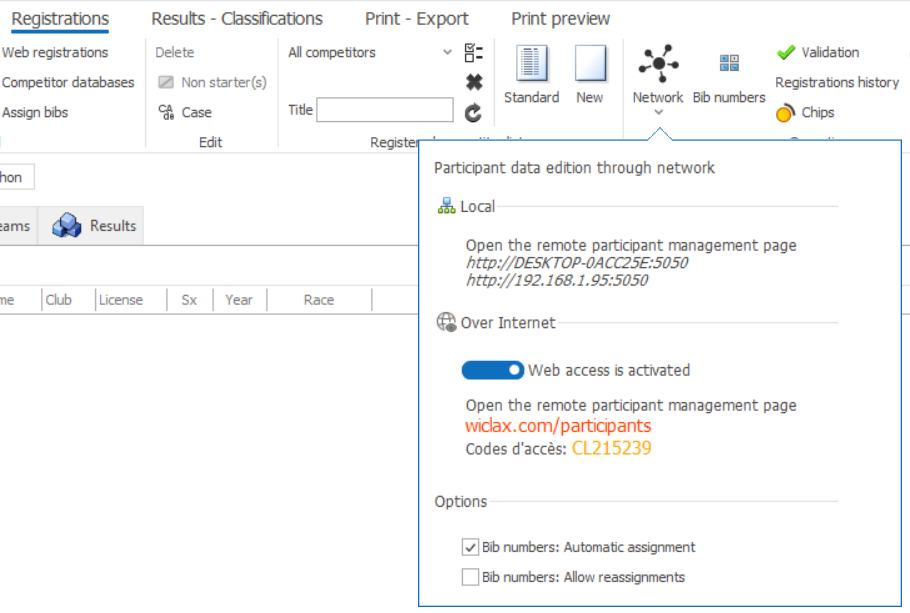 The feature is associated to the "Live" option of the Wiclax licence.
In the "Registrations" tab, click the Network icon and activate the entry data edition via Internet.
In the network menu, you can find the URL to access the entry/modification of the participants of your event along with a unique access code by event.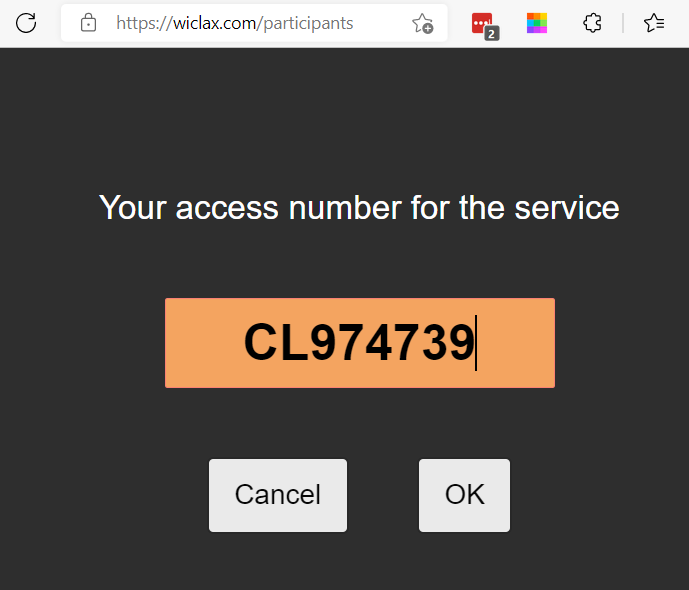 The windows looks exactly like the existing one for the local access.
It enables the entering of all the competitors data. The age group is worked out and displayed automatically.
According to the setting, the next available bib number is affected or it is possible to edit it.

A lookup function allows to select a participant that is already registered and to modify him.

The entered competitors will appears directly within Wiclax with a mark indicating that the data comes from an external source.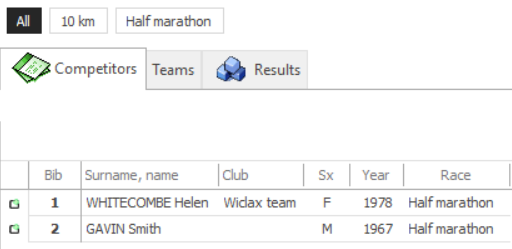 And to finish on the subject, a menu on the side of the window allows to visualize a history of the entries and to open a new window to enter runners in abandon.