You can see it marked as Beta in new version 9: providing the address of a 'Master' PC, you can open a copy of the event file currently edited remotely.
The file will be locally considered as read-only, meaning it won't ask you to save changes though you're free to do some.
Data update on demand for now, so you remain in control of what you're doing. A simple click on the new data notification.
Quick showcase of the new UI elements:
access from the startup screen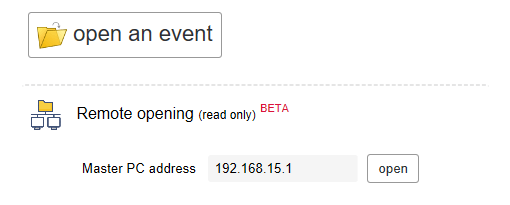 status bar in action



and fast retrieval in the recent file list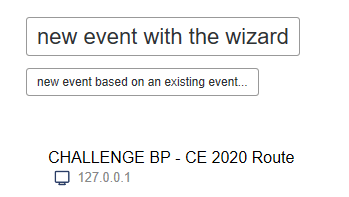 A first use case: making printouts from a secondary station
In most cases, you're simply enjoying the software robustness and you're not afraid to manage all printouts from the same Wiclax instance, which is handling acquisitions and Live streaming at the same time. Print previews and printout are highly optimized so everything can be operated smoothly.
Different conditions can occur on some more official events, like championships. Short races are starting quickly one after the other, and there are tight rules to follow for the output formats.
In this case you're also more likely to operate as a team, hence it will be good that someone is dedicated to the printout while someone else can stay strictly focused on the race management itself. This is what the new feature is already making possible.
With one appreciable bonus: any print option that you'll change from the slave PC will be synced back to the master Wiclax, so no worry that they get lost with the next file refresh.
Coming next
The feature as it is will also be suitable for some data export scenarios that don't require a live emission.
For Live streaming or smartphone notification sending purposes however, the architecture is not ready yet. But we'll work on it soon, hoping we can extend all this with the same simplicity.