Here we go with the seasonal delivery! Coming with a handful of new features, while remaining focused as usual on the global user experience and high reliability. Here are the major items:
PDF files online
A long awaited one, you can now provide some PDF printouts to your race result visitors on the Internet.
The same way that we like printouts from Wiclax giving their best, we wanted the PDF available online to be more than just a poor data report. So we've made it that way: the PDF files will be generated by Wiclax itself and exported in a click alongside the event file itself.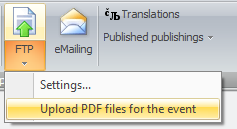 On the backend the G-Live page will display a PDF button with the links, and that's it. Your files online are exactly as you wish, made from your own templates with the race sponsor logos and so on.

And around that, a new PDF export feature similar to what already existed for Excel files allows you to create all files you need locally in a single batch.

Segments not timed
This new option brings more opportunities when having to deal with specific competitions, like a multi-sport event or a climbing race where only the uphill way is going to count.
Having some intermediate timing points in place, you can define some segments and tell that some of them are not timed. I.e. they won't be taken into account for the overall final time calculation.
Hence a multi-sport event where competitors are doing a series of trials one after the other but have a rest or a waiting time between them can be managed in Wiclax without going with a multi-stage approach.
Built-in export formats
As an example of Wiclax export abilities, we've added predefined formats for result export:
- as required by FIDAL Italian federation
- as required by ITRA (International Trail Running Association)
Screen configuration design for G-Live
Looking to make the live screen design always more powerful and easy, we've made some nice changing so that the preview displayed at this point is an exact wysiwyg representation of the final result. The widgets are filled with sample data in all cases, coming from the opened file participant list if available or just random. And they remain draggable and resizable with the mouse.
More to come will be the ability to specify adaptative units for the sizes and positions, in percent or as CSS vw and vh (percentage of the available screen, horizontally and vertically).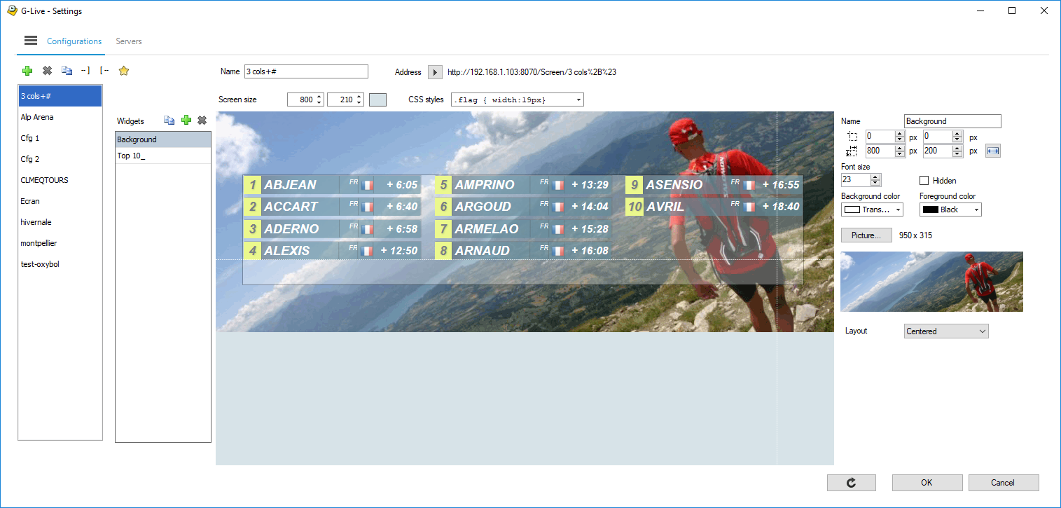 Automatic saving and backup 
The feature is more explicit than it used to be, allowing now both saving and creating some regular backup copies. In addition, you can also specify a target folder for the backup, like an external USB drive.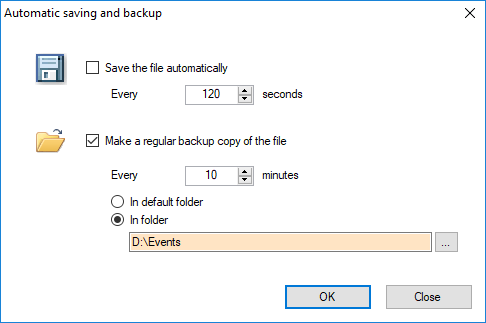 Social network properties for an event
You'll find a new tab in the event options to enter a few properties related to social network sharing.
These properties - a picture URL, a title and a description - will be used by g-live when a visitor wants to share an individual result on Facebook.
Online registration platforms
In addition to Génialp own platform, timers can now get connected to the US RunSignUp leading platform and download their registration data.
New notifications
The global interface can now use some smarter notifications to inform about any kind of event or error. This way is less intrusive than the old fashion message boxes, which could besides be stuck in the background when not attached to the main thread.
These notifications can be stacked or dynamically updated, and they can propose some contextual actions to perform.

Translation and localization
Always active on this front, we've added:
a

Russian

translation for the software
some good support for

right-to-left languages

(thanks Dror for helping with Hebrew). Printout can now be processed accordingly, mirroring the order of columns in tables. And you can check how the G-Live application adapts itself when you select Hebrew as the language.
some new translated pages for the

Italian help

files
a new ability to store some specific translations on an event file directly. For example because for that event and only that one you need some bilingual column headers. Hence once bound to the event file, you're no longer dependent on the general settings to be in phase with your needs. Available naturally in the Translations form.
Missing competitors
The missing competitors feature gets enhanced, and no longer displays just a raw list of bib numbers. You can now see names and races, copy data and work on a selection of rows to decide who to mark as withdrawals.
And the new form is ready to integrate even more information in the future.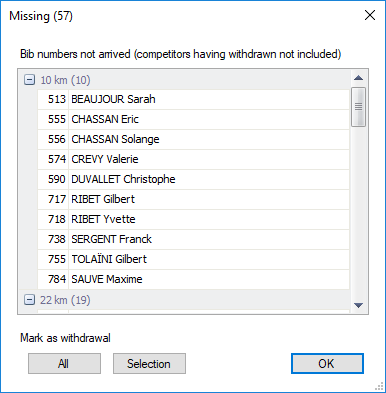 Page footers on printout
The previous mode proposed a handy auto-centering option for pictures, which was nice but not open for true customization. Now you're free to position text items and pictures wherever you want.
Moreover, a new option of a printout template can be used to remove the default footer texts, and additional variables have been added for page numbering and print date, so you can redefine them if necessary.
Next step will be to distinguish a page footer to be repeated on each page, and a document footer to append specific information only once.
Web publishing for additional classifications
Useful for cycling races but not only, the G-Live application now also allows to select and display the additional classifications of the race - e.g. the sprints or the mountain ranking.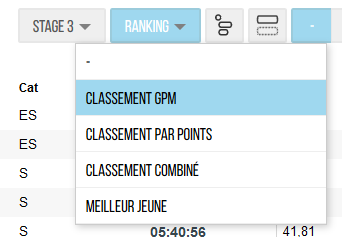 Various settings
New event settings have been added, in order to:
specify a custom delay between 2 bunches, on cycling races. The value still defaults to 1 second but can be adjusted according to the race rules.
adjust the precision of the average speed values, in number of decimal digits
RFID Systems and other electronic devices
This version comes with new achievements to comply with the widest variety of systems:
work on uRTime acquisition, to enable the push mode and display the battery level
improvements on the uRLive online passing service, to display data about your devices and files available for import
implementation of a new acquisition type for Chronotrack systems, through the SimpleClient software
implementation of a new acquisition type for Trident systems
beta version for acquisition on J-Chip systems
work on the connection to Microgate Rei2 stopwatch, including a new feature to export the list of participants from Wiclax
And to bring a bit of clarity in all these growing possibilities, the list of acquisition types displayed for the creation of a new item can now be cleared using the button on the right bottom corner: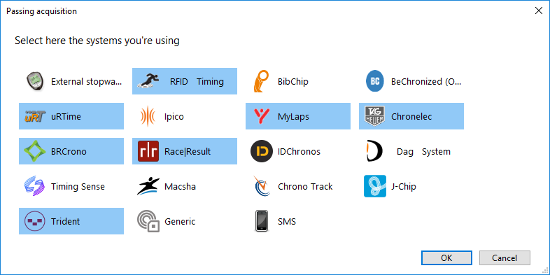 Lap races
In case you unfortunately have to backup some missing chip passing manually, entering the bib number aside times in the queue (keyboard times) will now behave as expected. I.e. appending a new lap to the rider.