The actual times seems better for sport timing and we all hope that things will keep going this way.
The first six month of 2022 have been a great period for Wiclax improvements and addition of new features. Most of them have been released along the way in the current public version but they have not been publicized so far.
We will now go back to a public version and a beta version for new developments.
Performances improvement
A great job has been done to improve the performance for massive events with many check points, races and competitors. Some bottlenecks have been identified and solved.
This work will continue in the coming month.
Hardware implementation

Feibot active and passive system are now integrated in Wiclax, both with local connection and through our cloud.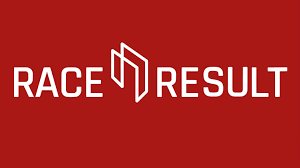 Decoders and trackboxes can now send their data directly to our cloud, giving a peaceful and instant way of retrieving remote split points data.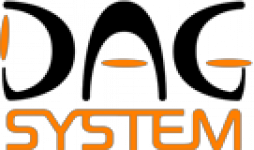 Dag system was already present in Wiclax for long but now the direct connection to the chronobox finds its place back with the historic connection to Dag center. There is no longer need to use the generic acquisition.
Partnership with Betrail 
Betrail team is encoding trail results from France, Belgium, Nederland and Luxembourg. Following a collaborative work between our teams, you can now access information for most of your runners, and display it on your website, like below.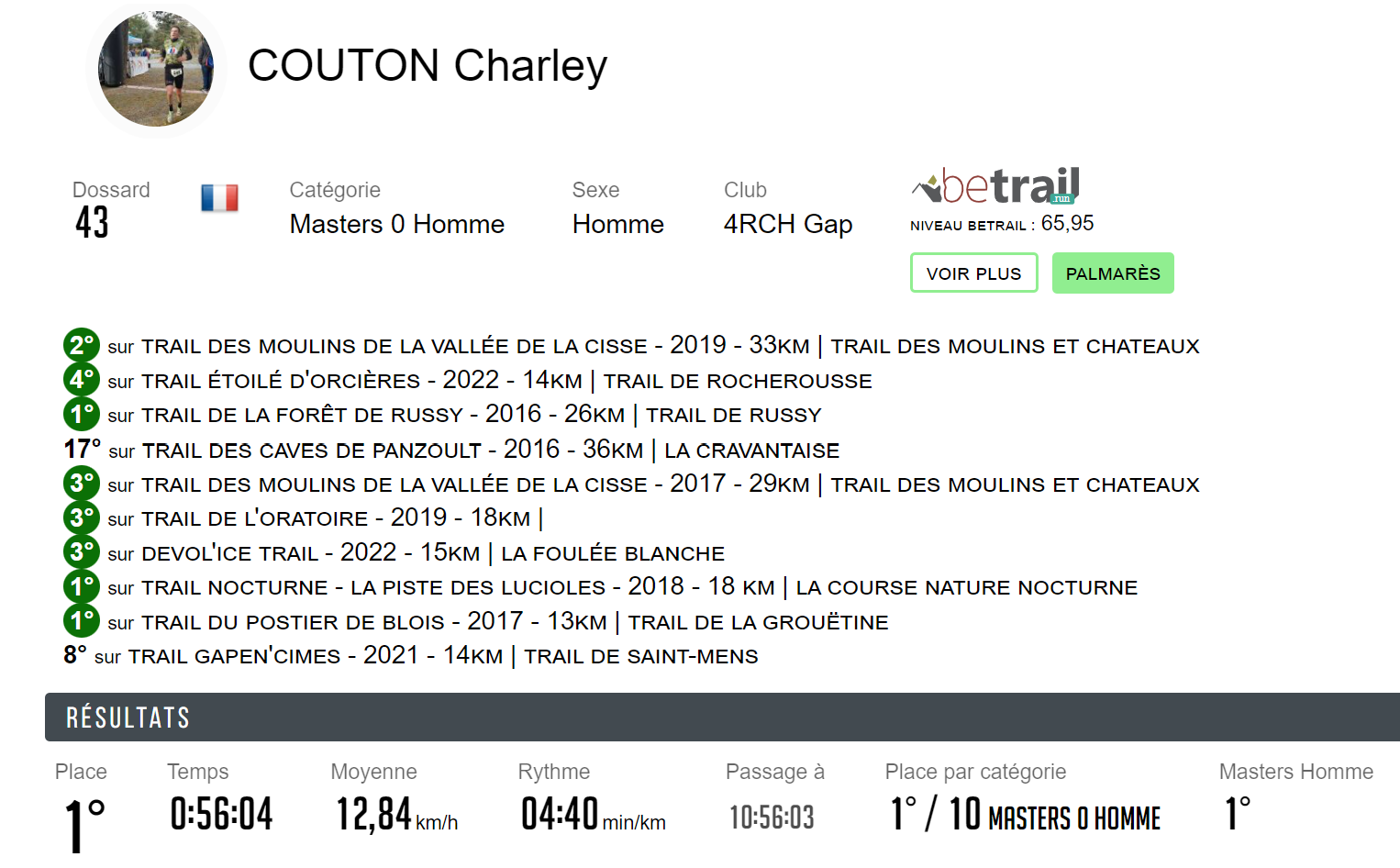 Computed custom data
You've always wanted to calculate your own data in Wiclax, the way you would do in Excel? That's now possible! 

Customized live screen online
Customized live screen allows you to build the perfect screen to display the result of a particular race. We have simplified the way they can be displayed on your website. You can simply push them from the Web publication windows. You can upload many of them and even overwrite the usual live windows.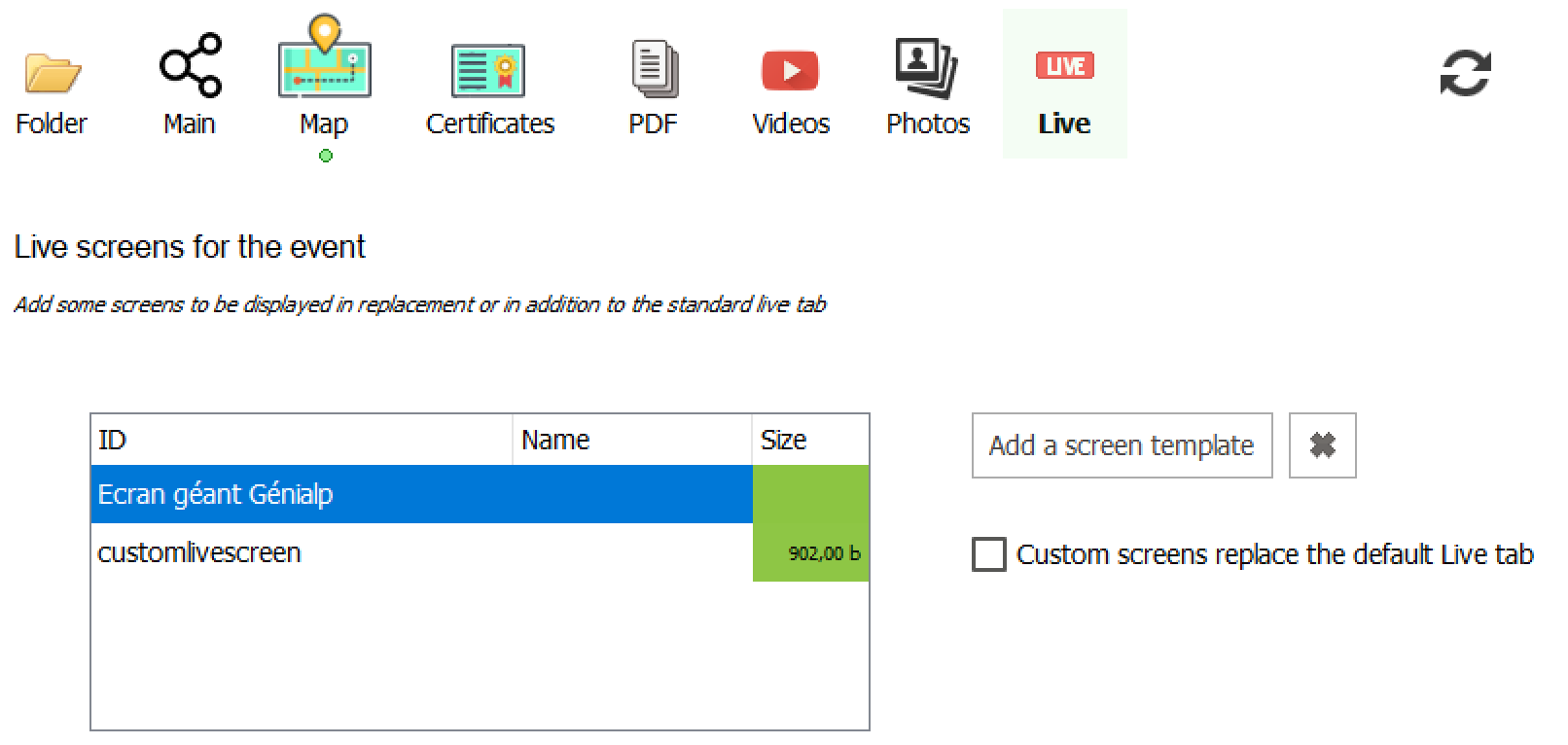 Reworked saving, backup and FTP transfer

Again, we have done a hard job to improve saving and FTP syncing.
They are no longer dependent.
Syncing well be done in an automatic way every 3 minutes. If you need to update earlier, for the first finishers for example, you can still force the FTP export with the button.
Backup is improved a lot. It keeps easy to make regular backup but the best thing is that you can now reload a backup while the timing is on. You will keep everything running (decoders connection and g-live).
UCI stages race - stage summary improvement
We've worked hard to make the outprint of the stage summary even more practical and customizable.
Among other things it is now possible to break page after a classification.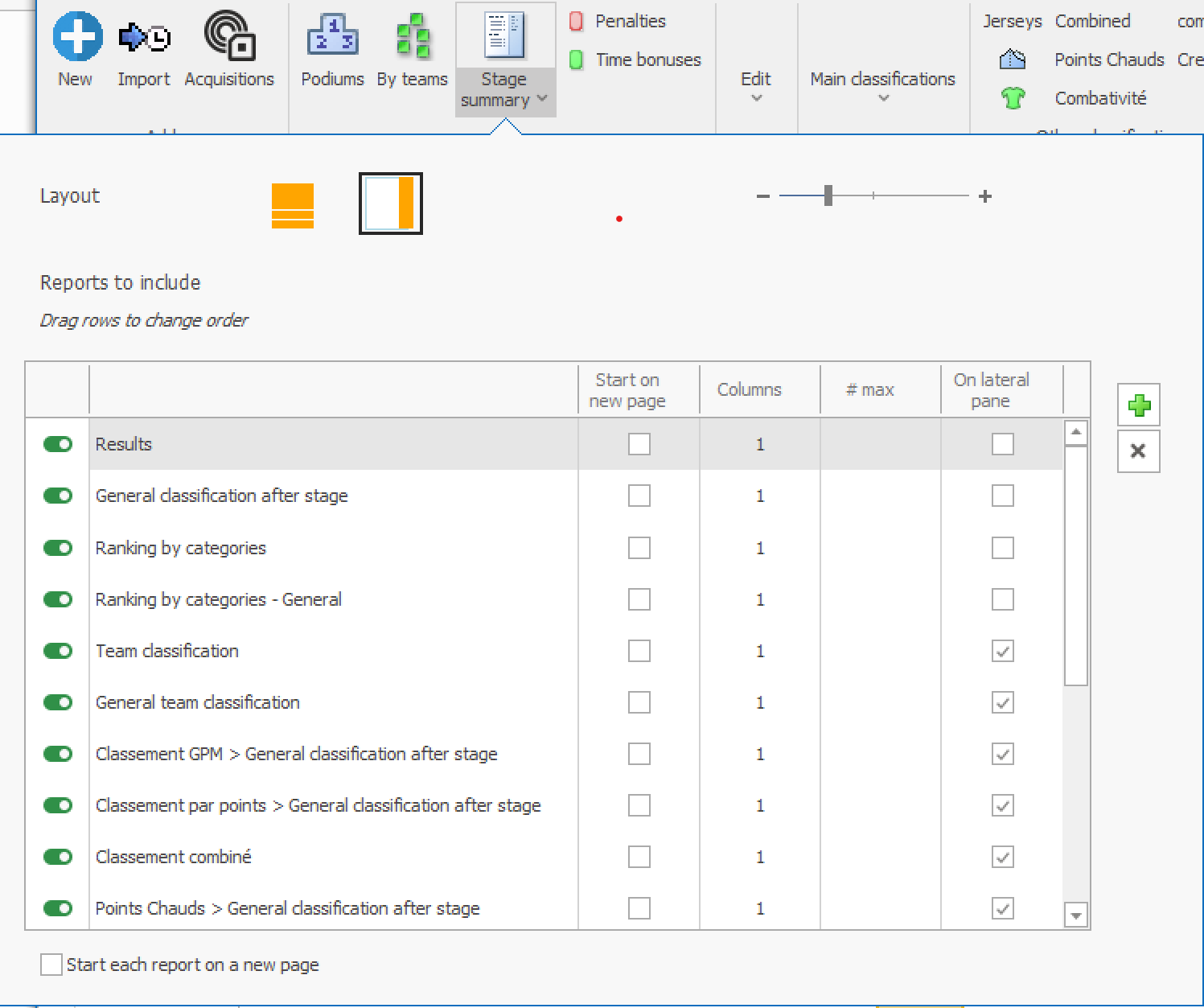 For UCI stages race, we also have improved the way you can deal with falls in the last kilometers and added a new way to enter the secondary ranking has been introduced.
Many of you might have already seen this throught the dev version.

Interesting developments are on their way to edit communiqué for UCI races. It will be available in the next release.
For more information about this new release, you can also refer to this page on our website : Wiclax - Versions
The Wiclax team.